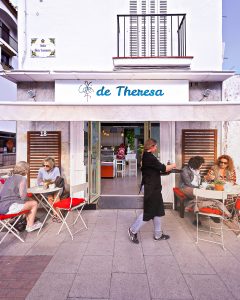 Bienvenido – Welcome!
Dear Customers,
From Moday the 18th of May the terrace is open for you to enjoy your breakfast or lunch! Open every day, except Wednesday, from 8am to 5pm.
We are looking forward to welcome you again soon!
Theresa
Queridos clientes,
A partir del dia 18 de mayo estamos abierto y puedeís disfrutar vuestros desayunos y almuerzos en nuestra terraza! El horario está lo mismo como siempre. Cada dia, exepto el miércoles de 8 por la mañana a los 5 de la tarde.
Le deseo todo lo mejor y manténagase a salvo. Esperamos darle la bienvenida pronto.
Theresa
Café de Theresa is open since the 25th of January 2019. We would like to welcome you for a nice organic coffee, a light breakfast or a delicious and healthy lunch. To eat in or take away.
The opening hours are:
Monday, Tuesday, Thursday and Friday 8am to 5pm
Saturday and Sunday 9am to 5 pm
On Wednesday we are closed
We hope to see you soon!
Cafe de Theresa
Avenida San Lorenzo 18
29680 Estepona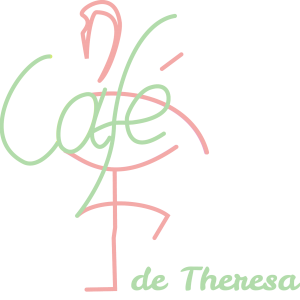 Tel./ whats app +34 640 690 575
info@cafedetheresa.com
For take away orders:
Call or what's app before 10.30am and we'll have your order ready to grab and go
at the agreed time!
Like and/or follow us on Facebook and Instagram for the latest updates
See you soon!!!